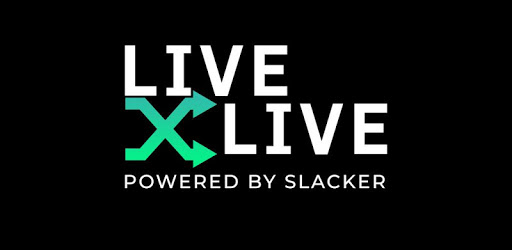 The revamped LiveXLive combines the company's live music streams with Slacker Radio's knowledgeable DJs and deep music well to produce one of the most complete streaming music services on the market today.
Strengths:
Excellently curated stations and fun playlists.
Intuitive design.
Informative DJs.
Optional news updates.
In early 2017, LiveXLive, a platform focused on delivering live music streams, purchased the Editors' Choice award-winning Slacker Radio for $50 million. It wasn't until early 2019 that the brand synergy emerged, however, with Slacker Radio now being officially known as LiveXLive Powered by Slacker Radio. Though the original Slacker Radio streaming music service still exists (at least for now), LiveXLive has its own Slacker-powered site and rebranded Slacker Radio apps for Android, iOS, Amazon FireTV, AppleTV, and Roku. It's a bit confusing situation, but the good news is that Slacker Radio remains as excellent as ever in its new form.
The Listening Experience
LiveXLive has a deep catalog. It boasts Talking Heads' Speaking In Tongues album, as well as songs by other popular artists who were previously unavailable. If, for example, you're in the mood for killer guitar riffs from The Purple One, please note that LiveXLive now has Prince's library. It was a Tidal exclusive for a while, but reappeared on other streaming music platforms after the artist's death.
GOOD TO KNOW:
We've built our Sound Legends to get songwriters (the person or entity that controls the copyright to the lyrics and melody of the composition) all their royalties from sales and use of their compositions around the world. To learn more about the additional separate royalties you earn as a Songwriter, see our Publishing Administration Help section.