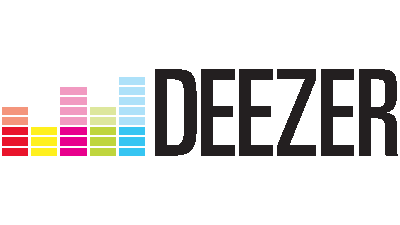 Available in more countries than any other streaming music service, Deezer gets your music in front of 20 million users.
Strength: Reach. Go global with your music.
Store type: Downloads Streaming
Deezer is the market leader in music streaming worldwide with 20 million users, 1.5M Deezer subscribers, 1.5M tracks, more than 600,000 Facebook fans and 300,000 followers on Twitter. Today Deezer is the first music streaming service that does not rely on software downloads. In September 2011, Deezer announced a partnership with Facebook, an important international step that allowed Deezer to integrate its services into the world's largest social network. On December 8th 2011, Deezer began its roll­out worldwide except in Japan and U.S.
Go Live Time
It currently takes about 3­7 business days for content to go live in Deezer.
Deezer Store Territories
Deezer is currently available in United Arab Emirates, Afghanistan, Albania, Armenia, Angola, Argentina, Austria, Australia, Azerbaijan, Bosnia and Herzegovina, Bangladesh, Belgium, Burkina Faso, Bulgaria, Bahrain, Burundi, Benin, Brunei, Bolivia, Brazil, Bhutan, Botswana, Belarus, Canada, Cocos Islands, Democratic Republic of the Congo, Central African Republic, Republic of the Congo, Switzerland, The Ivory Coast, Cook Islands, Chile, Cameroon, Colombia, Costa Rica, Cape Verde, Christmas Island, Cyprus (country), Czech Republic, Germany, Liechtenstein, Djibouti, Denmark, Greenland, Dominica, Algeria, Ecuador, Estonia, Egypt, Western Sahara, Eritrea, Spain, Ethiopia, Aland Islands, Finland, Fiji, the Falkland Islands, Micronesia (country), Andorra, Saint Barthélemy, France, French Guiana, Guadeloupe, Monaco, Saint Martin (French Antilles), Martinique, New Caledonia, French Polynesia, Saint Pierre and Miquelon, Reunion, Wallis and Futuna, Mayotte, Gabon, United Kingdom, Guernsey, Gibraltar, Isle of Man, Jersey, Saint Helena, Ascension and Tristan da Cunha, British Virgin Islands, Georgia (country), Ghana, Gambia, Guinea, Equatorial Guinea, Greece, Guatemala, Guinea­Bissau, Honduras, Croatia, Hungary, Indonesia, Ireland (country), British Indian Ocean Territory, Iraq, Iceland, Italy, San Marino, Holy See (Vatican City), Antigua and Barbuda, Anguilla, Barbados, Bermuda, Bahamas, Belize, Dominican Republic, Grenada (country), Guyana, Haiti, Jamaica, Saint Kitts and Nevis, Cayman Islands, Saint Lucia, Montserrat, Turks and Caicos Islands, Trinidad and Tobago, Saint Vincent and the Grenadines, Jordan, Kenya, Kyrgyzstan, Cambodia, Kiribati, Comoros (country), South Korea, Kuwait, Kazakhstan, Laos, Lebanon, Sri Lanka, Liberia, Lesotho, Lithuania, Luxembourg (country), Latvia, Libya, Morocco, Moldova, Montenegro, Madagascar, Marshall Islands (country), Macedonia (country), Mali, Mongolia, Mauritania, Malta, Mauritius (country), the Maldives, Malawi, Mexico, Malaysia, Mozambique, Namibia, Niger, Norfolk Island, Nigeria, Nicaragua, Aruba, the Netherlands, Suriname, the Faroe Islands, Norway, Nepal, Nauru, Niue, New Zealand, Oman, Panama, Peru, Papua New Guinea, the Philippines, Pakistan, Poland, the Pitcairn Islands, Portugal, Palau, Paraguay, Qatar. Romania, Serbia, Russia, Rwanda, Saudi Arabia, the Solomon Islands, Seychelles, Sweden, Singapore, Slovenia, Svalbard and Jan Mayan, Slovakia, Sierra Leone, Senegal, Somália, São Tomé and Príncipe, El Salvador, Swaziland, Chad, French Southern and Antarctic Territories, Togo, Thailand, Tajikistan, Tokelau, East Timor, Turkmenistan, Tunisia, Tonga, Turkey, Tuvalu, Tanzania, Ukraine, Uganda, Uruguay, Uzbekistan, Venezuela, Vietnam, Vanuatu, Samoa, Yemen, South Africa, Zambia, and Zimbabwe.
How Deezer Sells Your Music
Deezer provides on­demand streaming access to your music through an application. Users can choose either a free, ad­funded version or a subscription option for ad­free listening and access to Deezer on their mobile phone.
Deezer has also launched a new app on Windows Phone 8 to its 180 territories. The app features a new home screen, enhanced features, and puts more of an emphasis on curated new music, discovery and social sharing.
Does Deezer sell your music via?
When you distribute your music through Sound Legends, your music will not be available for download.
Pay Rate (How Much Deezer Pays You)
Paid Streams: For songs streamed via streaming or tethered downloads, you receive a proportionate share of Deezer's monthly advertising revenue. The actual amount varies and depends on the ratio of advertising revenue to your total number of streams in Deezer in a given month.
There are a few important things to keep in mind about payment for customer streams in Deezer. For international streaming, local laws may require that before remitting the money to Sound Legends, Deezer must deduct sums for applicable local taxes or other tariffs depending on the territory where you distribute your music.
Also, the current amount paid to you for international streaming of your music may reflect a deduction for publishing royalties as Deezer pays those royalties to local copyright right societies and publishers (the "Copyright Deduction") and then the copyright societies and/or publishers pay out those royalties to the rights holders (even if you are the rights holder and/or control the underlying rights to the composition). The Copyright Deduction may vary per country depending on local laws and customs at the time of payment and are subject to change.
GOOD TO KNOW:
To make sure that you are collecting these publishing royalties on compositions that you own or control, we've built our Publishing Administration to get songwriters (the person or entity that controls the copyright to the lyrics and melody of the song) all their royalties from sales and use of their songs around the world. To learn more about the additional separate royalties you earn as a Songwriter, see our Help section.
As always, Sound Legends pays you 100% of the proceeds that you earn on your streaming sales through Deezer worldwide after these applicable deductions are applied.